With drug addiction continue being the dominant issue in society, it is mandatory to learn how to read a drug test cup and to
take precautionary measure to minimize the impact of its abuse.
Today, despite all the efforts made by law enforcement agencies to prevent damage caused by drug addiction, several manufacturers still active in expanding their illegal business.
In this scenario, drug testing has emerged as the most helpful tool to keep a check on such activity and maintain better health, safety, and increase productivity.
Urine drug testing cups are one of the most used methods to detect drug traces in the human body. This can be used in the workplace to screen employees or family members at home (drug-addicted member to monitor).
For better results, use the right urine collection cup that is customized to meet your specific needs.
At Drug Testing Cup, we are known as the most cheap drug test cup suppliers throughout the nation. You can count on us for getting drug testing and medical supplies sale. We aim at offering our customers the best quality drug testing cups at comparatively low prices.
The clia waived 12 panel drug test cup are a fully integrated and self contained drug screening tool, perfect for personal use and workplace testing. The addition of the ETG urine strip gives testers more variety and choice when doing drug screens that may need an Alcohol Urine test. FDA approved and CLIA waived drug testing product perfect for both personal use and workplace testing.
Here we'll discuss how you can interpret the urine test cup results. So let's start with the most basic information, selection of appropriate urine collection cup.
Once you start the test, follow these below-mentioned steps:
Find Control and Test region
The first thing you need to locate during the test is the control and test region. Control region (C) is generally marked at the top and a test region, indicated by (T) is marked as per the drug that is being tested.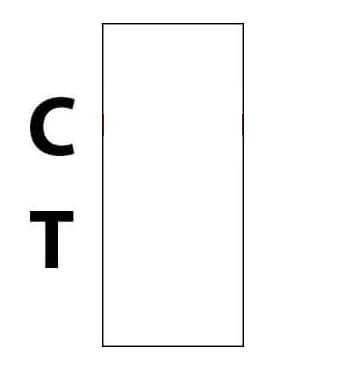 You should discard the test if the control region doesn't appear in 10 minutes after obtaining samples.
Obtain a Sample
After selecting the appropriate drug test kit, take a sample following instruction on the product. Do not exceed the time limit mentioned in the product description to get better results. Many people prefer selecting multi-drug test kit to test several substances at once.
If you want to test multiple substances at once, contact our specialists at 561-257-0751 for guidance to select the kit specific to your requirement.
Wait 5 Minutes
Generally, drug test cups are designed to provide results after five minutes of the sample collection. Do not read results if it exceeds to 10 minutes instead use a new cup for testing.
Identify colored lines
Now you need to identify colored line printed on cups to interpret the positive or negative report.
How to Interpret Negative, Positive or Invalid Results?
As mentioned above, there are two indicators printed on the cup, the Control region denotes by C and the test region indicated by T. If a colored line appears next to both C and T region, it shows the result is NEGATIVE.
Invalid – Control band fails to appear. Results from any test which has not produced a control band at the specified read time must be discarded. Please review the procedure and repeat with a new test. If the problems persist, discontinue using the kit immediately and contact your local distributor.
The color intensity has no role in result interpretation. Never read a faint line as a small amount of a specific drug metabolite.
Positive Drug Test Report
When no line appears in front of the Test region but it displayed in the control region (C ), it means the report is positive.
Give us a call at 888-688-6905 for more information on wholesale drug test kits supplies.
You can also send your queries at info@drugtestingcup.com.